Baiastice dropped a gorgeous group gift yesterday. I haven't seen anyone else blog it yet.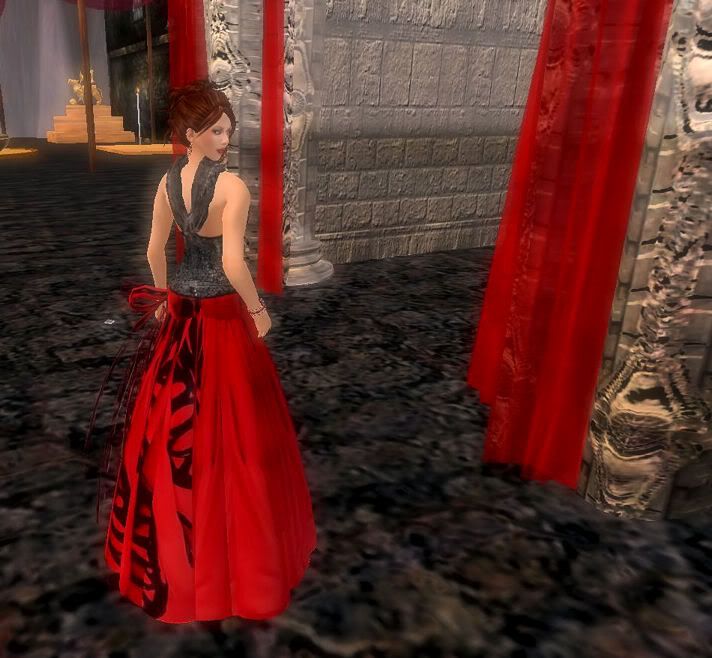 I love the combination of red and black. I cannot carry off this look in RL unfortunately.

And for once the scarf didn't need to be resized AT ALL! Yay! Neither did the skirt or the sculpty bow. Hooray for designers who don't model their dresses on stick figures!

Hair is Wendy by Truth (yes, again. I can't take this hair off for some reason).

Skin is Daydream in Pewter by Cupcakes.

Earrings by Yak & Yeti (Last I heard this store was gone from SL).

Sim belongs to the friend who calls me Swishy Skirts and is not open to the public yet (It really should be. There are great ops all over the place for goth/vamp photos).

So yeah..my LOTD. I love it when group gifties make for a LOTD so I don't have to spend 6 hours trying to put an outfit together. XD

Lysi